Just returned from a week in Melbourne. The Dali show (
Liquid Desire
) at
NGV
is absolutely brilliant. It's on till beginning of October. Definitely worth a look if you are in Melbourne. Amazing to see the fine detail and use of light in his work when you see the originals.
My favourites were the beautiful etchings & jewellery.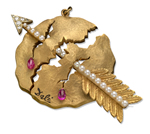 Next stop, the
Dali museum
in Figueres to see the beating ruby heart in real life.
So much cool stuff to see besides melting clocks.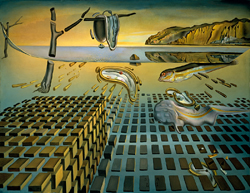 Anyway, back into it here at
Blondini Gang
. Need to upgrade website & logo. . . . AND do real work.